Swimming Pool Fences, Pool Railings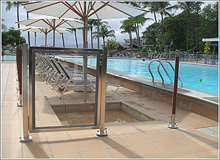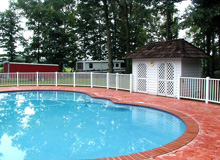 We build railings and metallic fences for swimming pools, our railings and fences are safe, which protect access to children. In the railings of swimming pools several factors must be set, security and aesthetics play a big role, especially the security for access to the pool is controlled. Tranquility and harmony with the environment is what we offer you our swimming pool fences.
The railing or handrails for swimming pools are indispensable when there are children at home, these railings for the pool will give peace of mind to enjoy your pool with safety, it may be equiped with retractable access systems so that the rails remain in a state of security . You can also install handrails for pools of materials such as stainless steel.
Contact us, we have a response for every need.

Go up